About the symposium
Spatial and temporal thinking is important not just because everything happens at some places and at some time, but because knowing where and when things are happening is key to understanding how and why they happened or will happen. Spatial data science is concerned with the representation, modeling, and simulation of spatial processes, as well as with the publication, retrieval, reuse, integration, and analysis of such space- and place-centric data. It generalizes and unifies research from fields such as geographic information science/geoinformatics, geo/spatial statistics, remote sensing, environmental studies, and transportation studies, and fosters applications of methods developed in these fields in other disciplines ranging from social to biological and physical sciences.
Data-driven methods, such as machine learning models, have been attracting attention from the Geoscience community for the past several years. For instance, they have been successfully used to quantify the semantics of place types, to classify geo-tagged images, to predict traffic and air quality, to improve resolution of remotely sensed images, to recognize objects in such imagery, to predict and compare trajectories, to name but a few. Geospatial observations may be vague, uncertain, heterogeneous, dependent on other nearby observations, biased, and multimodal; thus, spatial and temporal principles should be included in data science techniques such as deep neural networks. Unsurprisingly, research has shown that by doing so, we can substantially outcompete more general (non-spatial) models when applied to geo-data or applications with a spatial and temporal component.
To keep this discussion alive and help the community to exchange ideas and lessons learned about spatial and temporal aspects of data science, we are hosting the 4th Spatial Data Science Symposium (SDSS 2023) as a distributed virtual meeting. The symposium aims to bring together researchers from both academia and industry to discuss experiences, insights, methodologies, and applications, taking spatial and temporal knowledge into account while addressing their domain-specific problems. The format of this symposium will be a combination of keynotes, scientific sessions, as well as paper presentations. In contrast to classical conferences, the community will decide on those sessions, and the main focus will be on interaction. Hence, we welcome submissions for both papers and sessions (see below). SDSS 2023 will be a distributed symposium in a sense that while the event as such will be online, we will host (and help others to host) individual get-togethers to jointly experience the symposium in person.
DATES
Session submission deadline: April 14, 2023
Paper submission deadline: May 22, 2023
Paper notification: July 10, 2023
Symposium Dates: September 5-6, 2023
Call for Papers
We welcome short papers (3,000 words) and vision papers (2,000 words) on the following (or similar) topics:
Geospatial thinking in the arts
Spatial and temporal knowledge representation and reasoning
Geospatial artificial intelligence (GeoAI) & spatially explicit machine learning
Neuro-symbolic representation learning for spatial and temporal data
Spatial and temporal data mining
Spatial and spatiotemporal data uncertainty
Geographic information retrieval
Geospatial knowledge graphs
Geospatial semantics
Spatial statistics / Geostatistics
Geo-simulation
Diversity, inclusion, and equity in spatial data science
Social and environmental ethics in spatial data science
Geospatial applications that use data-driven methods, including but not limited to:

Movement analysis
Disaster response
Environmental studies
Geoprivacy
Social sensing
Location-based services
Humanitarian relief
Crime analysis
Urban analytics
...
Submission Guidelines
All submissions must be original and must not be simultaneously submitted to another journal or conference/workshop. All submissions must be in English and formatted according to LNCS templates. Proceedings of the symposium will be publicly available at well-established UC eScholarship and each accepted paper will be assigned an individual DOI. Submissions will be peer-reviewed by the Program Committee. Papers must be submitted via EasyChair.
Call for Sessions
We invite any person or team who is interested in spatial data science to propose a session for SDSS 2023. Any activity that can fit into a 60-minute time slot is welcome. (Longer sessions may be proposed as a combination of multiple slots.)
Examples of session types include:
panel discussion
series of presentations on a topic
breakout-style discussion
tutorial
hackathon/challenge
education track
technology track
Submission Guidelines
In a maximal 2-page submission, please indicate:
Name of the session
Type of session: Panel | Presentation Series | Break-out Discussion | Tutorial | Education Track | Technology Track | Hackathon | Challenge | Other (please specify)
Short description of the session
Names and affiliations of team members that will lead the session (preferably 2-3 people)
Speakers (when applicable; it is imperative to specify the confirmed speakers if you are proposing a panel)
Expected participation (i.e., who would be interested in attending your session)
Email the proposal directly to: Kitty Currier (kcurrier@ucsb.edu).
Register
Registration will open shortly
Register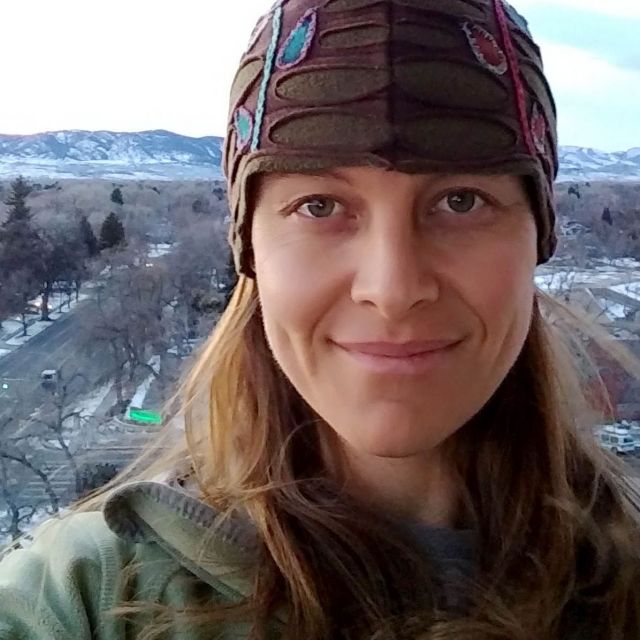 Kitty
Currier
Program Chair
UC Santa Barbara


Anita
Graser
Program Chair
Austrian Institute of Technology

Yingjie
Hu
Program Chair
University at Buffalo


Grant
McKenzie
Program Chair
McGill University


Nina
Wiedemann
Program Chair
ETH Zurich


Rui
Zhu
Program Chair
University of Bristol


Krzysztof Janowicz
General Chair
University of Vienna & Spatial Center,
UC Santa Barbara
Contact
SDSS2023 is a distributed/online symposium. Participants are welcome to join one of the symposium hubs distributed around the world. Groups of participants will meet at these hubs to present and discuss with other participants both in person and online.
Symposium hubs:
McGill University, Montreal, Canada


More to come. Please email Grant McKenzie (grant.mckenzie@mcgill.ca) if you would like to host a SDSS2023 hub.
Email:
grant.mckenzie@mcgill.ca